Blackburn: Notable People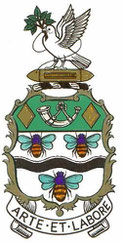 People involved in the arts and born in the town include:
Kathleen Harrison, actress: 1892;
Alfred Wainwright, author of the Pictorial Guides to the Lakeland Fells: 1907;
Kathleen Ferrier, the internationally acclaimed contralto, was born near Blackburn in 1912. 
Russell Harty, broadcaster: 1934;
Ross Eccles, the internationally renowned Contemporary artist - many of his paintings feature Blackburn and Lancashire scenes and landmarks: 1937
Anthony Valentine, the actor: 1939;
Josephine Cox, the writer -  many of her novels are set in Lancashire: 1941
Michael Billington, actor and star of 'UFO': 1941;
Ian McShane, actor and star of Layer Cake, Lovejot amongst many others: 1942;
rock musician Tony Ashton in 1946;
Jon Walmsley, actor: 1956;
Michael Winterbottom, film maker of such films as Welcome to Sarajevo (1997); Wonderland (1999); 24 Hour Party People (2002) amongst many, many others: 1961; 
Steve Pemberton, actor and one of the League of Gentlemen: 1967;
Wendi Peters, actress: 1968;
Lee Mack, actor and comedian: 1968;
Tony O'Neill, author: 1978;
Michael Gibson, television presenter and documentary director: 1980;
Diana Vickers, singer and actress: 1991.
Notable sports personalities born in Blackburn include:
Keith Duckworth, motor racing engine designer: 1933.
John Sumner, rock climber: 1936;
Carl Fogarty (Foggy), the most successful motorcycle World Superbike champion of all time: 1965;
Will Greenwood, England rugby union player: 1972;
Iain Balshaw, England rugby union player: 1979;
Jack Walker, steel baron and one time owner of local steel company Walkersteel, was born in the town and lived locally until he moved to the Channel Islands in 1974. A lifelong supporter of the town's football club Blackburn Rovers, he owned the club for nearly 10 years until his death in August 2000. His chairmanship saw the club return to the top flight of English football in 1992 after 26 years away, he oversaw their FA Premier League title triumph in 1995 - the club's first top division title since 1914: 1929
In the political arena:
William Henry Hornby, a leading industrialist, the first mayor of Blackburn, and Chairman of the Conservative Party was born in the town: 1805;
John Morley, 1st Viscount Morley of Blackburn, OM, PC, Liberal statesman, writer and newspaper editor was born in the town: 1838.
The town is also closely linked to Braoness of Blackburn Barbara Castle who was an MP in Blackburn for 34 years (1945–1979) as well as holding the positions of Secretary of State for Employment and Productivity, First Secretary of State and Secretary of State for Social Services during the Labour governments of the sixties and seventies.
Gandhi once paid a visit during his campaign to boycott British textiles, the main purpose of which was to talk to the British people most affected by it. The local workers famously showed him solidarity in his political struggles and he stayed overnight with a local working-class cotton-weaving family living in neighbouring Darwen. His visit made a lasting impression and is celebrated in his inclusion with other famous 'Blackburn' faces depicted in a public artwork sited on the platform at Blackburn Railway Station.
Blackburn Poets 1793 - 1902
Blackburn has a fine tradition of producing poets of both the written and spoken word:
JOSEPH HODGSON
RICHARD DUGDALE
JOHN C. PRINCE
ROBERT CLEMESHA
GEORGE HULL
ROBERT WM. THOM
JOHN BARON
JAMES WALKDEN
WM. BILLINGTON
HUGH G. GRAHAM
GEORGE SALISBURY
WM. ALEX. ABRAM
ALEX. B. GROSART
RALPH DITCHFIELD
RICHARD RAWCLIFFE
WILLIAM WHITAKER
JAMES CHADBURN
HENRY YATES
LUKE S. WALMSLEY
JAMES SHORROCK
JOHN RAWCLIFFE
GEORGE THOS. COLLINS
JOHN WALKER
ROBT. WEST WHALLEY
JOHN WALSH
WM. HALL BURNETT
JAMES RUSHTON
JOSEPH JARDINE
JAMES DUXBURY
THOS. CHIPPENDALE
JOHN T. BARON
JOSEPH BARON
JOHN PICKUP
WILLIAM BOLTON
CORNELIUS MCMANUS
WILLIAM BARON
THOMAS CLOUNIE
MARGARET MUNRO
CLARA E. RAMSKILL
ELLEN LING